Sunday 2 May 2021 - 10:45
Huge Fire Breaks Out at Chemical Plant in Iran's Qom
Story Code : 930319
The operation has been very strenuous, but the firefighters managed to stop the fire from spreading to alcohol storage tanks and other flammable materials, Hamid Karimi added.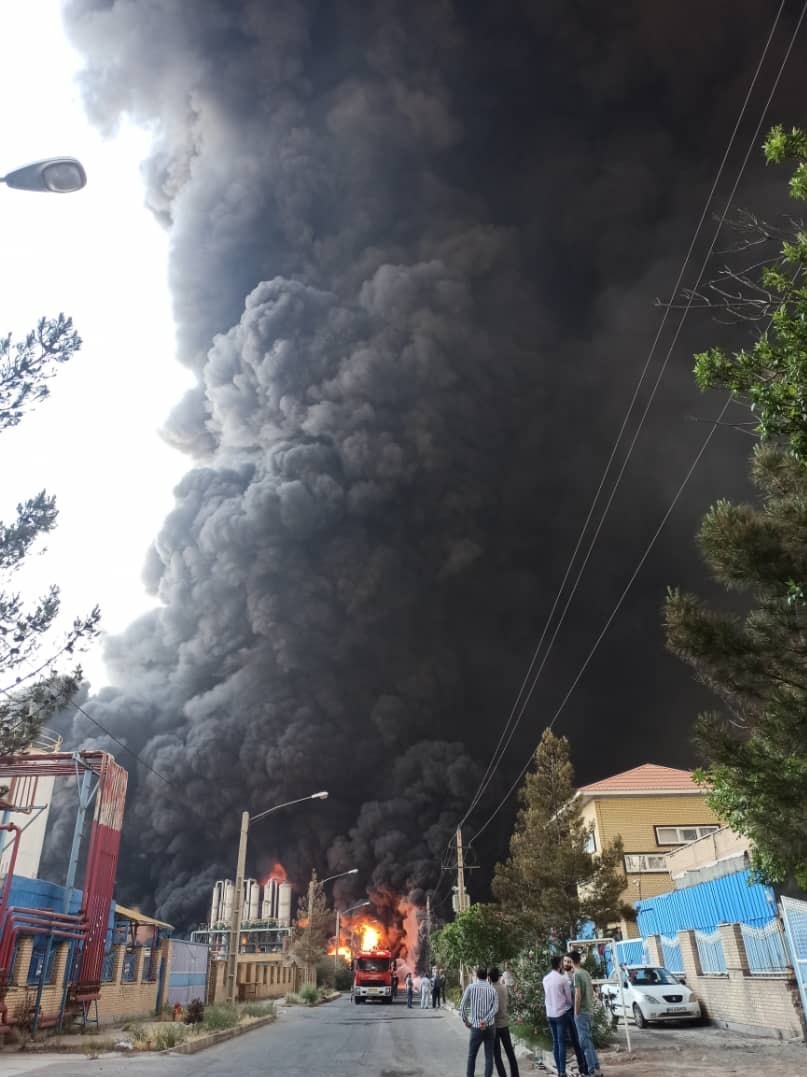 A fire truck has been destroyed in the operation and two firemen have been wounded and taken to the hospital, he noted.
An emergency has been declared in the area and all organizations, including the IRGC, have been mobilized to control the raging fire.